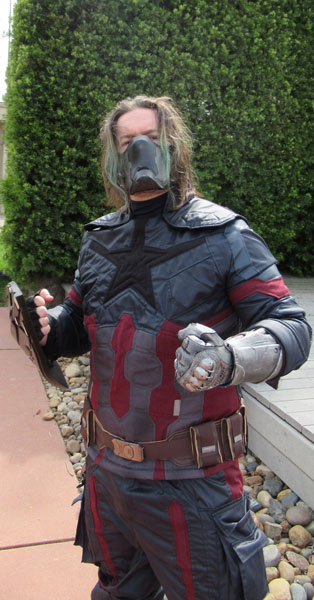 Grape City Con Cosplay
Mike Streets attends Grape City Con dressed as Bucky Barnes in Captain America costume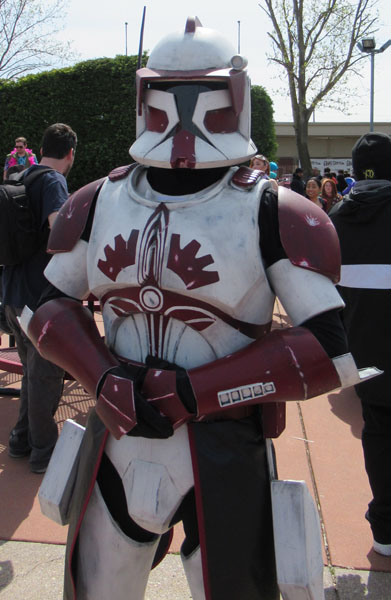 Grape City Con Cosplay
Foxy Commander of the Central California Garrison.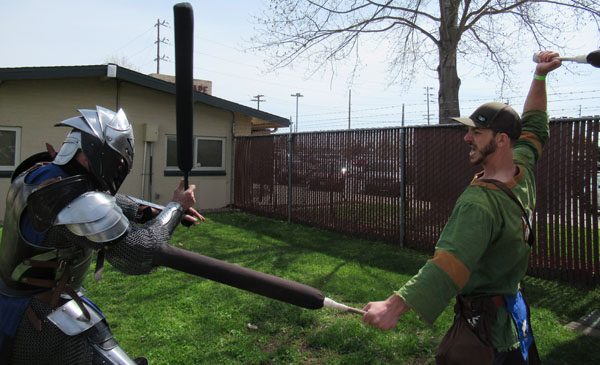 Grape City Con Cosplay
TH KATLA and Lion Heart getting ready for action.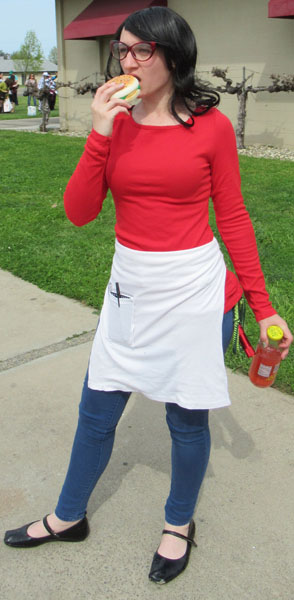 Grape City Con Cosplay
KT.Bee2 dressed as Linda Belcher.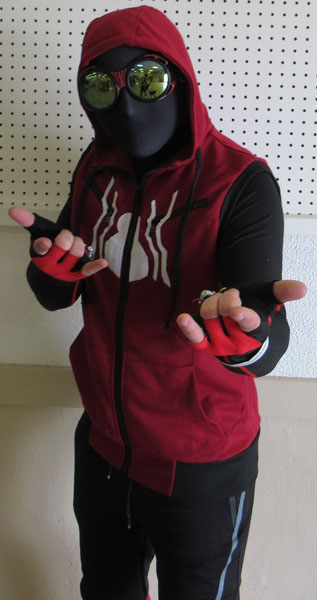 Grape City Con Cosplay
Matt Herrea as Spiderman in his homemade suit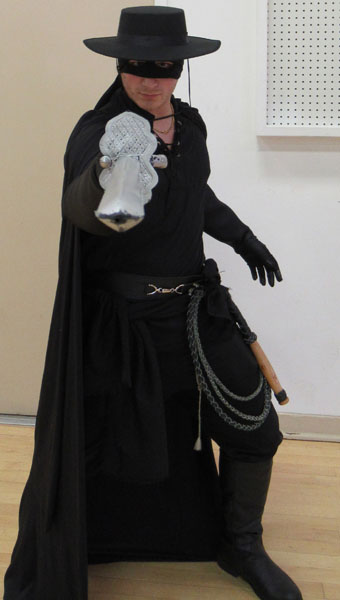 Grape City Con Cosplay
Justin R Alvarez as The Mask of Zorro, ready for a duel.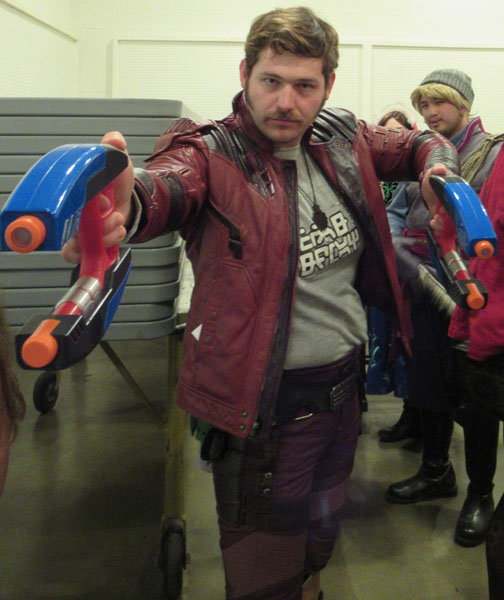 Grape City Con Cosplay
Kyle Boley as Peter Quill from "Guardians of the Galaxy."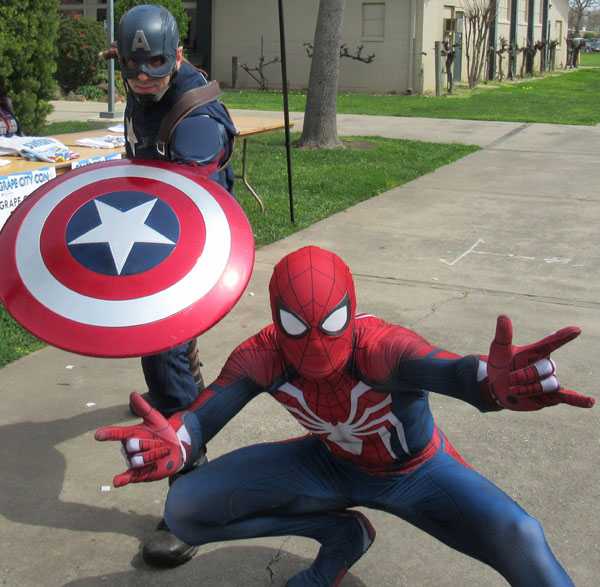 Grape City Con Cosplay
Kyle Baxter as The Amazing Spiderman and John Jarvis as Captain America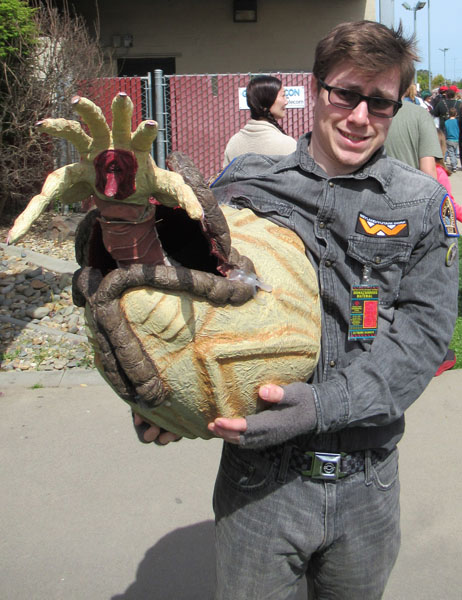 Grape City Con Cosplay
Eric Charvez as a Weyland-Yutani employee with a facehugger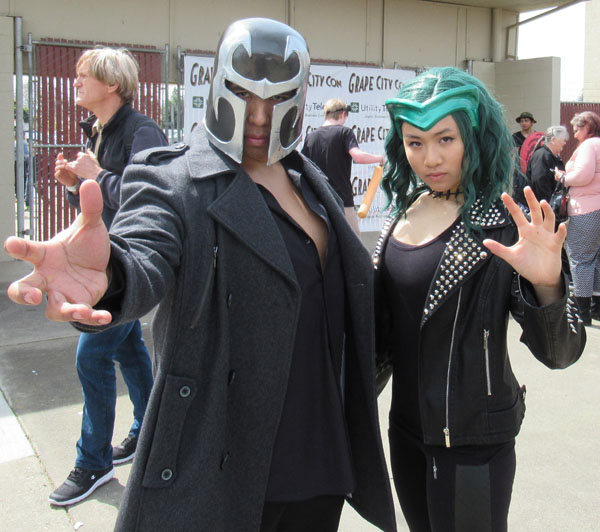 Grape City Con Cosplay
Neil and Jden Rafanan dressed as Magneto and Polaris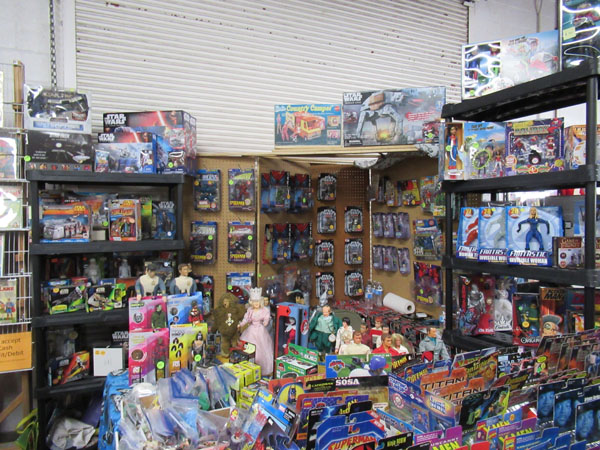 Grape City Con Vendors
A booth at Grape City Con that is selling toys from different series
By Samuel Ochoa
In 2012, Mike Millerick launched the first Stockton Con. It was held at the Spanos Center at the University of Pacific.
"For Stockton Con we really didn't know what to expect. I was hoping for 750 to 1,000 people and at the first event we got over 4,000 people come through the doors which was amazing," said Millerick, the director of the event.
Comic Con, the 50-plus year pop culture tradition held in San Diego every year, has long attracted a cult following for its gathering of niche fandoms. But not everyone can make the trek south, or can handle the more than $200 expense for tickets.
Enter the local con scene, which didn't exist in San Joaquin County until Millerick brought it here.
Now there are four Con events in the area throughout the year, offering fans a place to connect, to show off often-elaborate costumes, and find like-minded individuals.
Having these types of shows brings the community together.
It's like a big homecoming because for just a few hours, you don't have to worry about being called a geek or nerd.
"It is a nice escape from my day to day and a really fun way to express my creativity without judgement," said Pauline Espinoza who was dressed as Bulma from the Dragonball franchise at the Grape City Con held on March 24.
In recent years, more and more people are getting into the welcoming community of geek culture. There's something for everyone at theses conventions.
Whatever if you're into comics, movies, television shows, video games, popular book series or anime, there's something for you.
There's a lot of vendors at these local conventions. They sell classic comic books, Transformers and Star Wars action figures.
Artist Alley draws a lot of fans to meet an artist they have been following for awhile or start a conversation with the artists.
The coordinators of these local conventions bring celebrities to meet the fans.
Some have been retired wrestlers and movie stars from classic pop culture movies or television shows. Others have been voice actors from classic cartoons series to the hit video game series.
These conventions brings the fans from all ages, young or old.
There's more to it then bringing the community together, it's also about raising awareness to the local artist in the San Joaquin County area. Artists from all over the county come out to these shows and display their work to the attendees. It can be something as small as button to put on your backpack or a big print to hang up in your room and show off to your friends and family.
"There's a lot of artist that are out there who that are not just drawing thing, they're creating thing. Maybe they're creating bracelets or whatever they're creating. It's kinda a great combination," Millerick said.
There are people who dress up as their favorite character and role play as the character.
It's called costume play, cosplay for short.
Anyone can cosplay, no how old you are or what you look like.
It's not about how accurate your costume is or how well your prob is.
It's about having fun and embracing the character.
"I really like interacting with fans and making new friends," said Justin Gomes, who was dressed as Asuma Sarutobi from the Naruto franchise at Grape City Con.
His costume was detailed from the vest to the charakhra blades. There's a lot of other cool cosplayers that go to these events. There are stormtroopers and clone troopers in their amazing costumes that they made.
It's not just star wars cosplayers that attend these show.
Colorful characters from different anime series like from My Hero Academia attend as well. There's are also comic book heroes like Captain America and the Amazing SpiderMan. The amount of cosplayers that attended the local conventions grow every year.
San Joaquin county has become a destination for conventions since the initial 2012 Con.
Every year, the attendance grows, with More than 14,000 people attended the single two-day event in 2015, according to a August 2015 article from the Stockton Record.
"The future of Stockton Con, I don't really know right now. I'm not sure, the future is always an interesting thing," Millerick said.