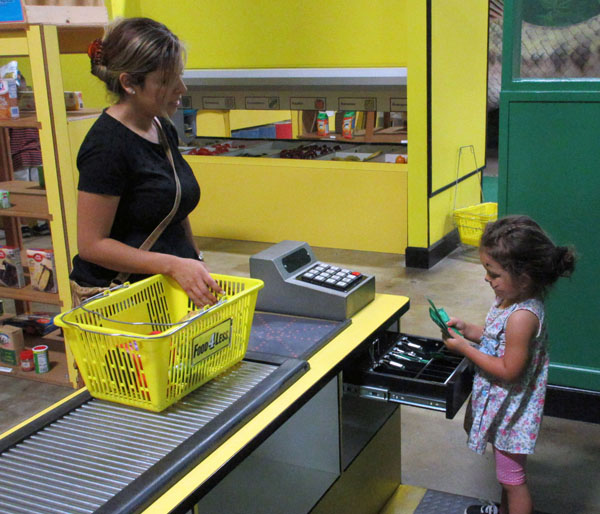 Pretend shopping
Mother Shantel Saenz plays with daughter Alayna Rosado, 3, in the grocery store.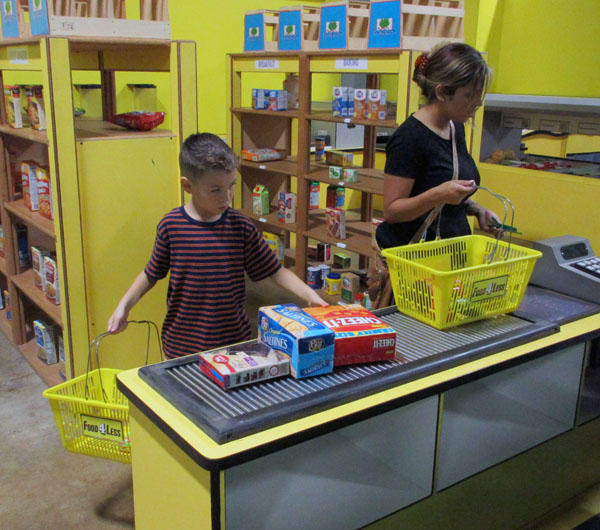 Joining the fun
Ethan Estrada, 7, places his groceries on the conveyor belt while waiting for his turn to be "rung up."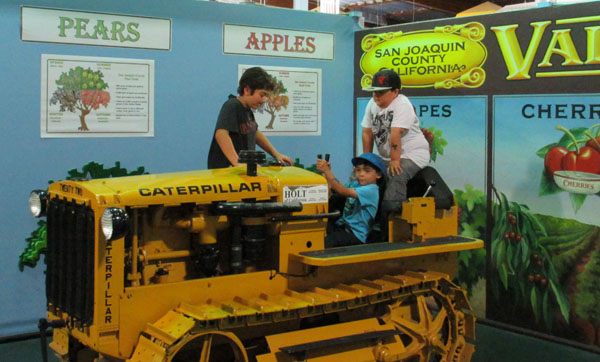 Playing together
From left, Vincenzo Picetti, 10, Anthony Picetti, 6, and Daniel Alvarez, 7, play on a tractor at the farming exhibit.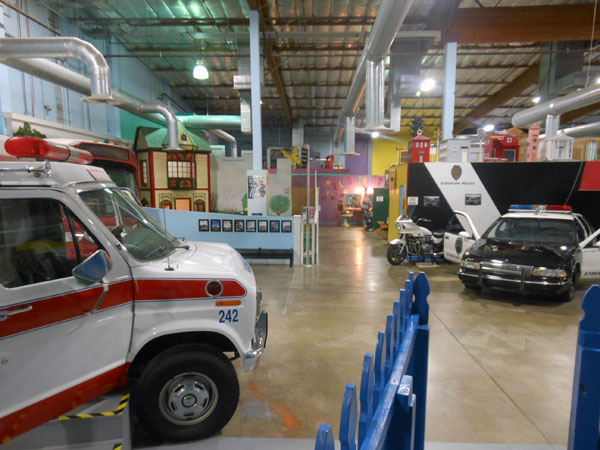 Room to run
There are many different vehicles for children to interact with that they see everyday. Including an ambulance, police car and city bus.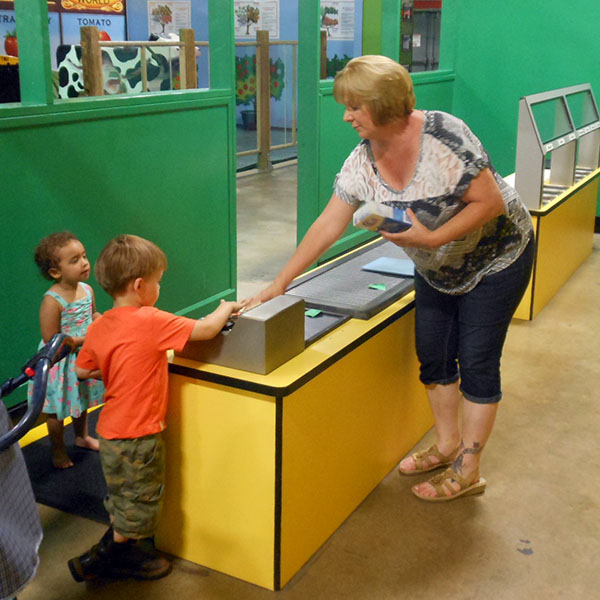 A popular spot
Grandmother Donna Hale plays with her grandchildren, from left, Catalina Duplan, 2, and Emery Montez, 3, at the very popular grocery store.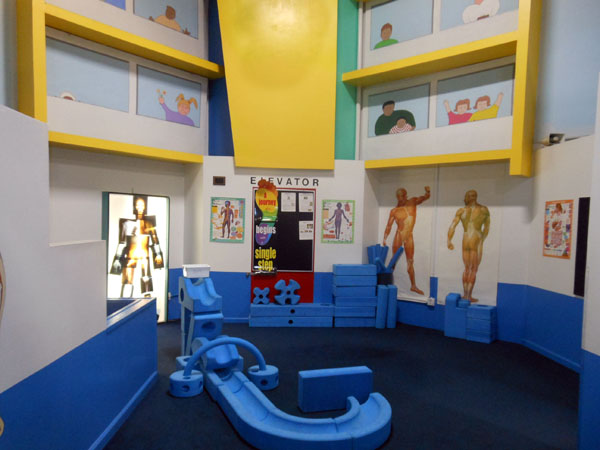 Building blocks
Large Imagination Playground blocks encourage children to build and create.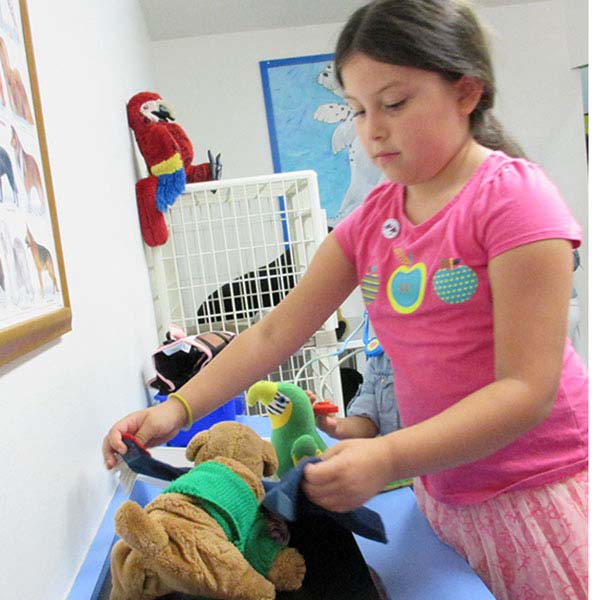 At the vet's office
Sofie Tadlock, 6, pretends to bandage up a stuffed puppy in the veterinary office.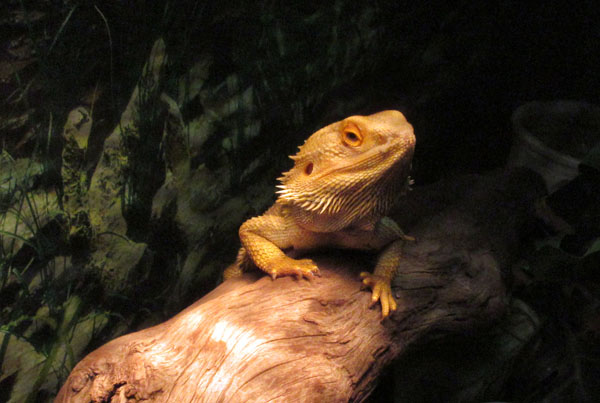 Scaly friends
Meet Jake the bearded dragon and other reptiles during the monthly Reptile Club meetings.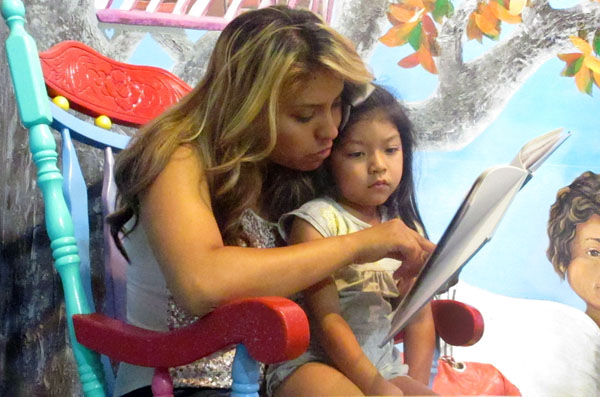 Bonding with books
Jasmin Cristobal reads a story to Susana Rodriguez, 4.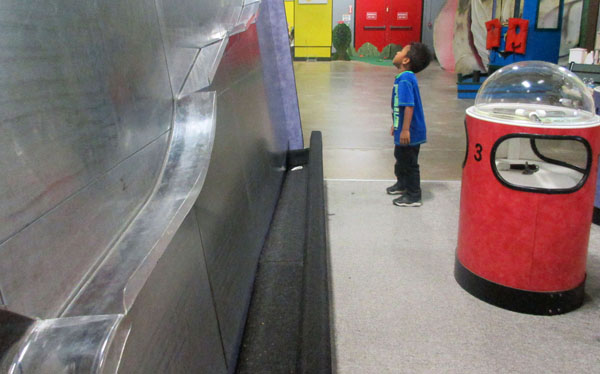 Fun at the Mag-na-wall
Fernando Delatorre, 4, watches as balls travel up a suction tube at the Mag-na-wall.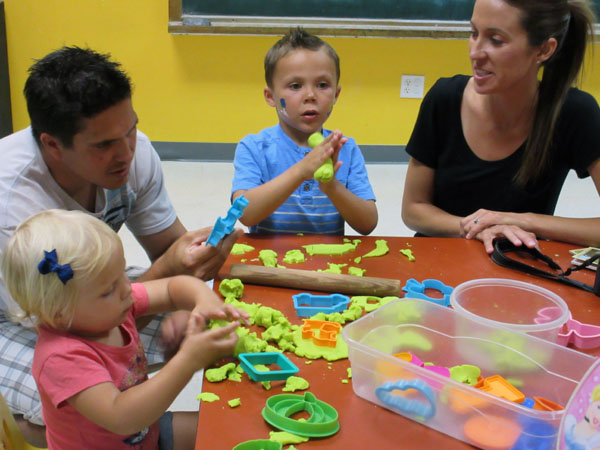 Family fun
The Viss family works with Play-Doh in the Art Studio. From left Audriana, 2, dad David, Landon, 3, and mom Cari.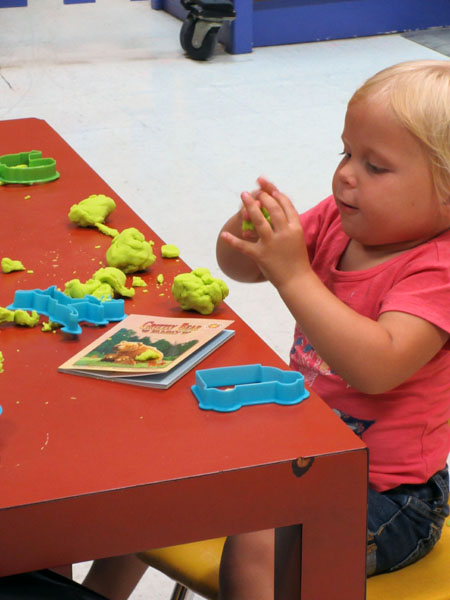 Getting messy
Audriana Viss, 2, has fun molding shapes with Play-Doh.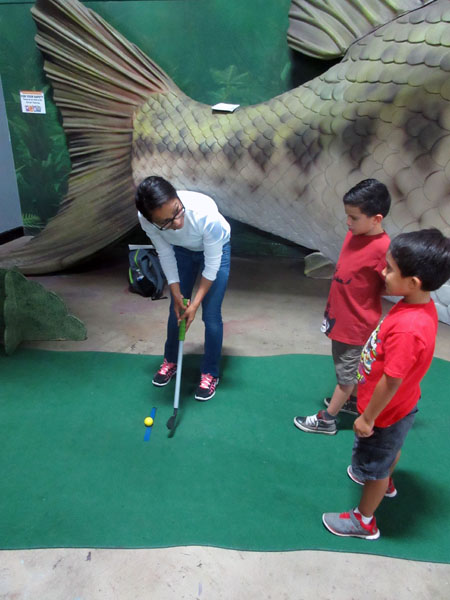 Learning through play
Marisol Cerpas shows her sons, from left, Evan Cerpas, 8, and Ethan Cerpas, 5, how to play mini-golf.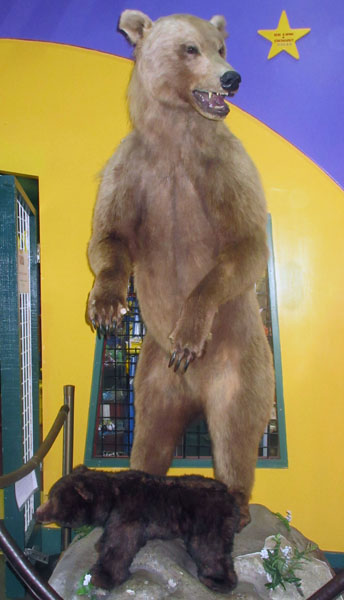 Big friends
Large stuffed bears greet families as they enter the Art Studio.
By Brian Ratto and Jessica Michelsen
Laughter, cries of joy and happiness welcome residents of the Central Valley to the Children's Museum of Stockton.
The museum's 1994 opening was spurred by inspiration from local teacher Janet Geng, who visited a similar museum in Washington, D.C. after the 1989 Cleveland Elementary School shooting.
According to Marianne Prieto, current museum specialist, Geng's actions were driven by a need "to rebuild the community and to create a safe place" in the city.
"You are creating a very interactive, supporting environment where kids can just go for it and have fun with learning," said Lisa Jones, the museum's director of development.
Wandering through the museum, children are surrounded by sights they would see everyday but wouldn't ordinarily be able to interact with.
"The museum is based on a small-city theme. When you look around you see the post office, the bank, the pet clinic, the store," said Yvette Remlinger, executive director. "We are trying to give the children a sense of community."
The museum is designed with education in mind.
There are many exhibits that encourage learning through interaction, including a water table that teaches children about water pressure and how dams work.
Recently, the museum started a Science, Technology, Engineering, Arts and Mathematics (STEAM) program. Large foam Imagination Blocks, a miniature derby car track as well as a Lego robotics program are all parts of this program.
"It is hands-on interactive," said Prieto.
In the robotics program, in particular, children are taught how to build smalls robots using Lego blocks. Children are also taught how to program the creations movements and the basics of mechanical operation.
There is also a marble run exhibit built for the STEAM program.
"The marble run is something that kind of fits an older age group than most people usually associate with the museum," said Jones.
The STEAM program was developed to be a part of a broader plan called Many Minds. It's packaged in with the cultural events hosted by the museum.
"The goal of the cultural part of Many Minds is to promote pride and intercultural respect," she said.
The museum is a busy place that has about 45,000 visitors each year. About 9,000 are young students coming on school field trips, said Remlinger.
"They come from all over the Central Valley, the Bay Area," she said.
The museum can also travel to young patrons at community events in an Art Bus. It's a converted school bus, donated from Head Start, which was cleared of its seats and transformed into a mobile art studio.
"It is a free experience for the kids to climb aboard and do different art projects that they may or may not have gotten to do before," said Prieto.
Exhibits such as the Art Studio are supported by donations from the public who gather the recycled materials, such as egg cartons and toilet paper rolls, which children use to build their craft projects. Individuals as well as local community groups make contributions.
"We are more than thankful that they do," said Nancy Cortez, a visitor service associate who works directly with the Art Studio.
Community outreach and support are vital parts of the museum's day-to-day operations.
Sustaining itself largely through its admission prices, grants, donations as well as volunteered time helps the museum maintain the high standards and goals it has set for itself.
"We give an opportunity to anyone who wants to volunteer, who has the time, to come in and have, like, a hands on with what we do with kids," said Cortez.
For more information on volunteer opportunities or how to contribute contact the museum at cher@childrensmuseumstockton.org or (209) 465-4386.
Voices of the Children's Museum
Nancy Cortez
Visitor service associate
Yvette Remlinger
Executive director
Lisa Jones
Director of development
Marianne Prieto
Museum specialist
Andrew Bruhn
Visitor, 11