By Brandon Chavez Garcia and Elijah Lewis
N

orthern-bound, wayward the cobbled 99, nestled betwixt the playing grounds and the court of basketballs, there lies Lodi's hidden defenders. They are a motley crew of outlanders and knights banded under a cause, a family fashioned from tattered cloth, made into an immaculate tapestry riddled with stories of love, victory and passion, and they are members of the Aegir's Hall — but what exactly do they do? They LARP.
"It's not just like a hobby, it becomes a lifestyle at a point."
LARP — short for "Live Action Role Play" — is a free-form improvised style of acrobatic display, using prop weapons and costumes to enact fantasy-inspired trials and exercises. A subdivision of the LARP genre, Amtgard is an organization dedicated to medieval and fantasy combat sports and recreation.
"Amtgard is live-action 'Dungeons & Dragons,'" said long-time member Bryan Kloberdanz.
A fair assessment, "Dungeons and Dragons" being a tabletop role playing game played as a freeform improvised style of mental display, using miniatures and dice to enact fantasy-inspired trials and exercises. But whereas "Dungeons and Dragons" has exploded in popular media, expanding into a societal phenomenon embodying "geek-culture," Amtgard has yet to experience a similar breakthrough.
The community has been around — and growing — for a long time, however.
Under Amtgard's banner, there are kingdoms, regions held across the states that are represented with local parks peppered across cities. Over the years, the Kingdom of Westmarch had spawned a community — known as a Shire or Chapter — that being Aegir's Hall.
Johnny Rodrigues — a member of Aegir's Hall — had been connected with a fighting company before, the Corsairs. A Texas-based LARP group, the Corsairs have been going since 1984, and according to Rodrigues, just had an event about a month ago.
"50 people strong at an event," he said.
That's not uncommon, either, according to Matthew Dolweski, another fighter in Amtgard.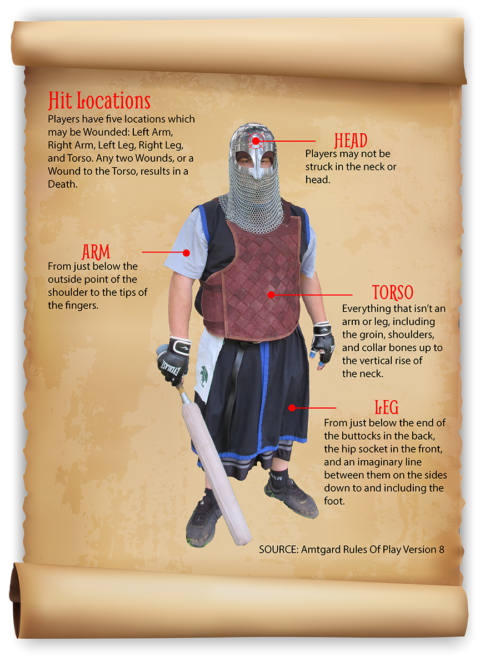 "There's a lot of different events, some have 50 people to 200, to 2000 in Europe," he said.
And it's not all combat. Members regularly play other role- playing games, go out for drinks, go camping, have potlucks, and create weapons and costumes in their free time. It is not taken lightly when the passionate people of this community call each-other family, and recount just how much this pastime has changed their lives.
Amtgard's Star-Crossed Lovers
Theria Celestial and Po have fought and slain many a foe in their weathered history. Their paths had intertwined a half-decade ago, and had learned the way of the sword as equals. But as their appreciation and passion for each-other had grown, and their levels had increased, the two had realized that their feelings were that of not platonic appreciation but something much more.This is the love story of Kiana "Theria" Brown and Bryan "Po" Kloberdanz, two regulars at Aegir's Hall. And they found each other in the unlikeliest of places, at possibly the best of times.
Brown had moved out to California and was a homebody. Brown said she was "meeting with a life coach on a weekly basis."
Kloberdanz was in a similar state. "I was shy … I would keep to myself, play games on my computer, stay in the dark all day, never get out of the house," he said.
Po actually was the one to show Theria around, and teach her the basics of the game, but they both were early in their Amtgard career. It took a while for Po and Theria to make their first date happen — according to Kloberdanz, they both wanted to see "Guardians of the Galaxy."
They've been engaged for about a year, and are planning their marriage. And according to other members, Amtgard themed marriages are not uncommon.
Bloodlines
Thkatla was not born a lucky man. His condition hindered his constitution, and its effects had made him frail. But he chose to fight. He was empowered by his adversity and was strengthened by the caution he held. There was a fire in his blood, a rage he could not contain. And so it went loose. Every time he fell, he made the choice to keep fighting.
Matthew "Thkatla" Dolweski was born with physical ailments.
"I was born with hemophilia, which is a bleeding disorder, so I shouldn't be active," he said. "Everybody always told me I shouldn't be active, or I couldn't do things and because of that, I do more."
Not only has Dolweski maintained a physically active lifestyle, he treats Amtgard like a sport, and works hard because it's his chance to prove he can do what people thought impossible. And that lifestyle has influenced him to be a better father to his daughter, letting her in on LARPing and karate.
To him, this community truly is family, and it has embraced his passion like no other.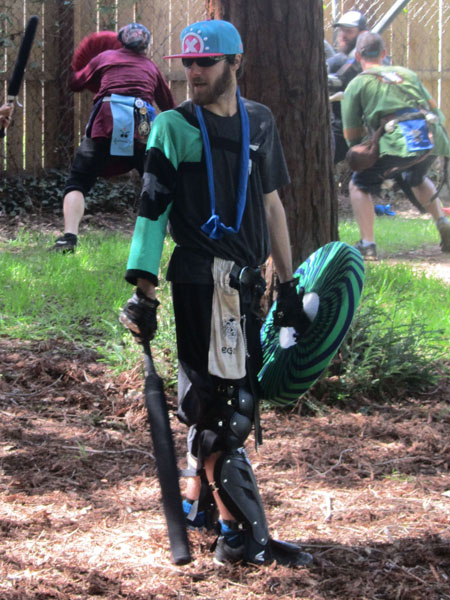 TOBI
Andrew "TOBI" Deckared with his sword and shield.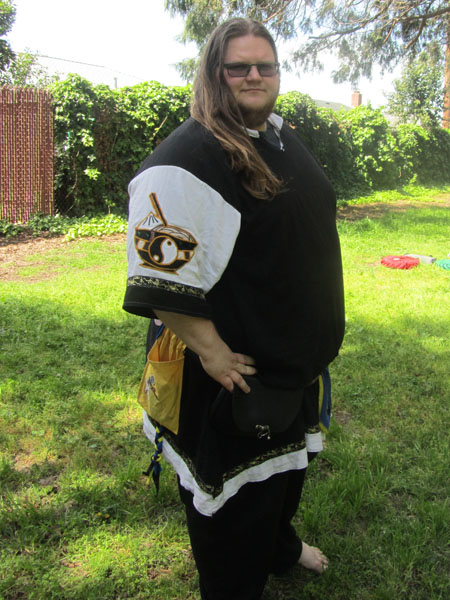 Po Front
Bryan "Po" Kloberdanz front tunic with shoulder symbol.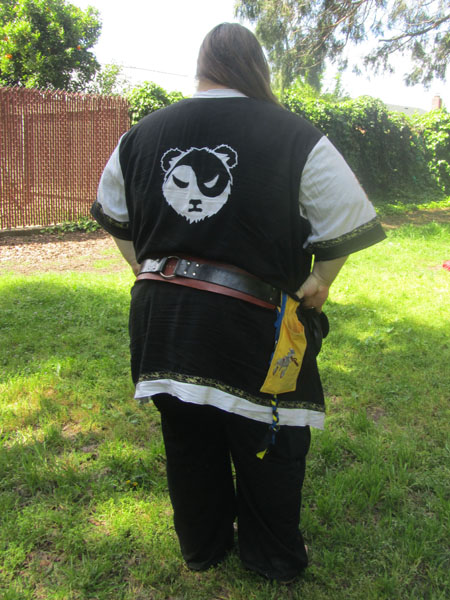 Po Back
Bryan "Po" Kloberdanz tunic with back symbol.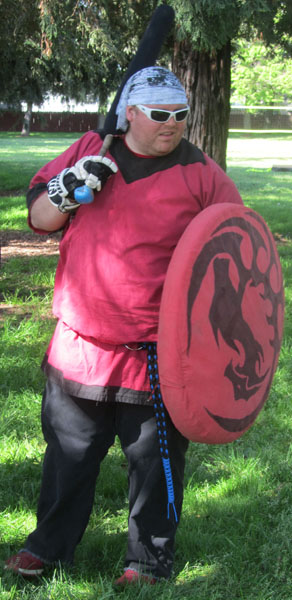 SLOWPOKE
Chistiphor "SLOWPOKE" Kurtz with his sword and shield.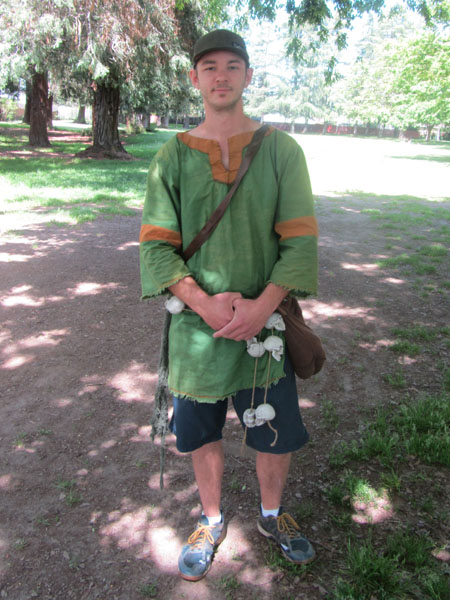 Thkatla Unarmed
Matthew "Thkatla" Dowelski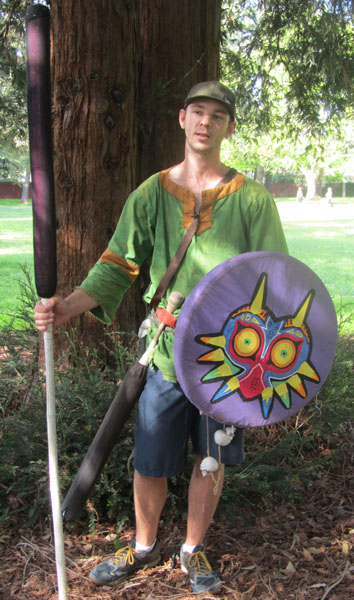 Thkatla Armed
Matthew "Thkatla" Dowelski wielding his sword and shield.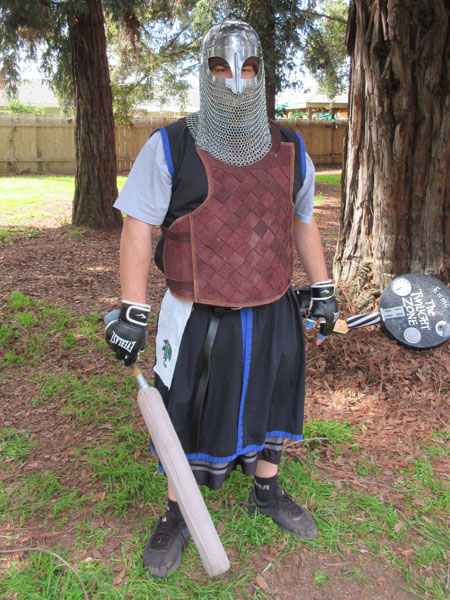 TOVA
Jonathan "TOVA" Ausk in his homemade armor.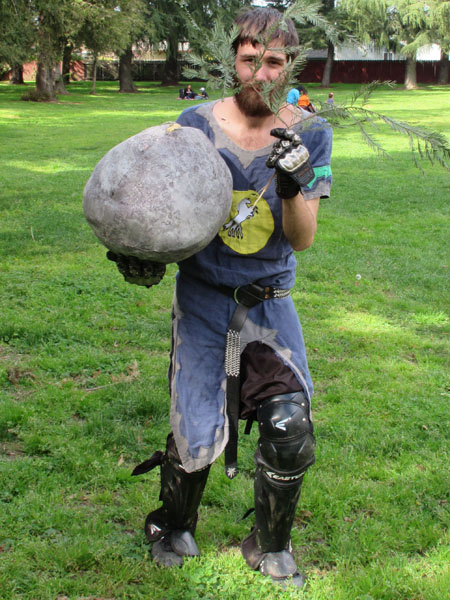 TOBI Stealth
Andrew "TOBI" Deckared in disguise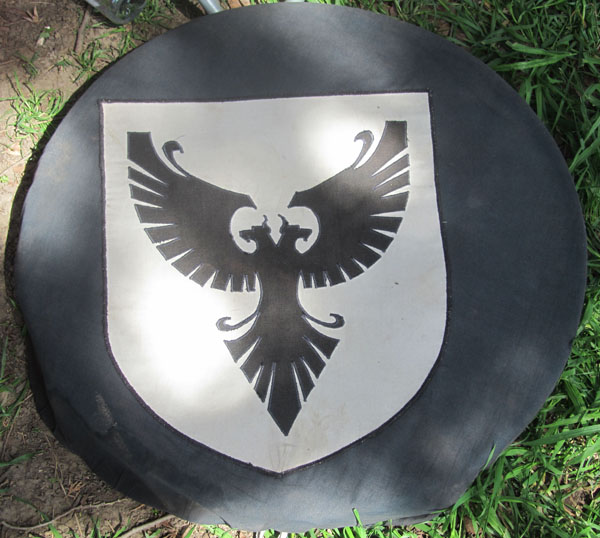 Phoenix Shield
Two headed Phoenix Shield.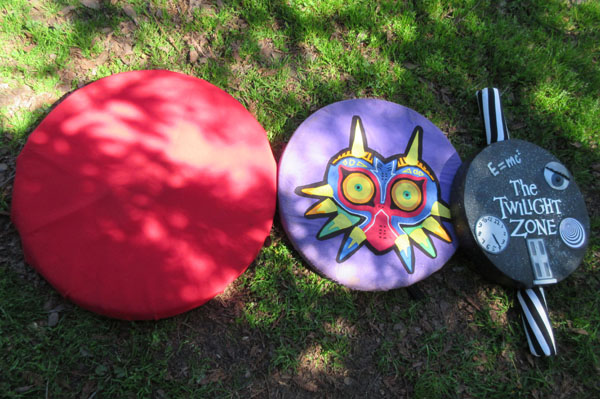 Shields
Different shield types.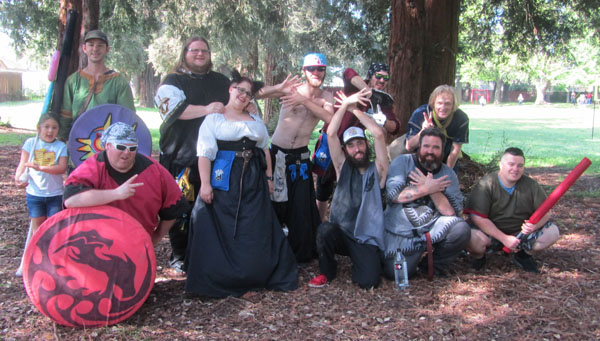 Aegir's Hall
Group photo of Aegir's Hall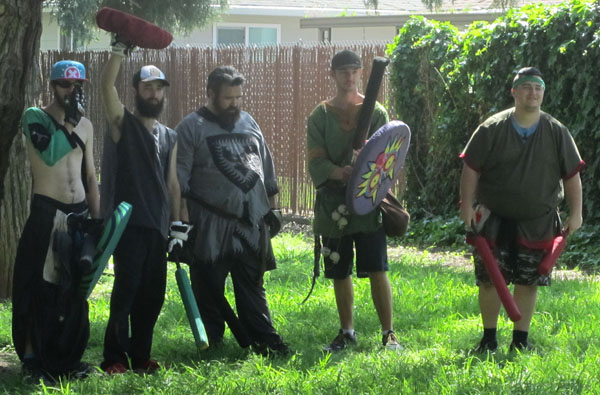 Battle
Preparing for battle.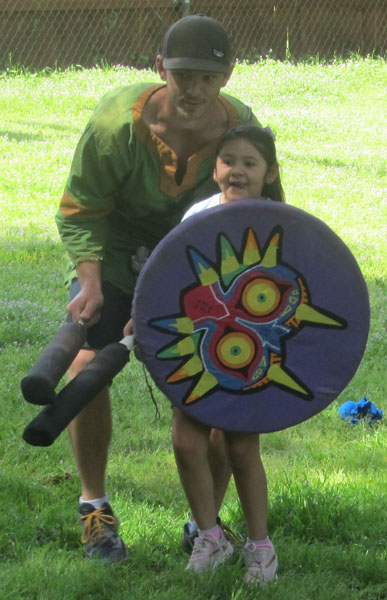 Father and daughter
Matthew "Thkatla" Dowelski teaching his daughter how to LARP.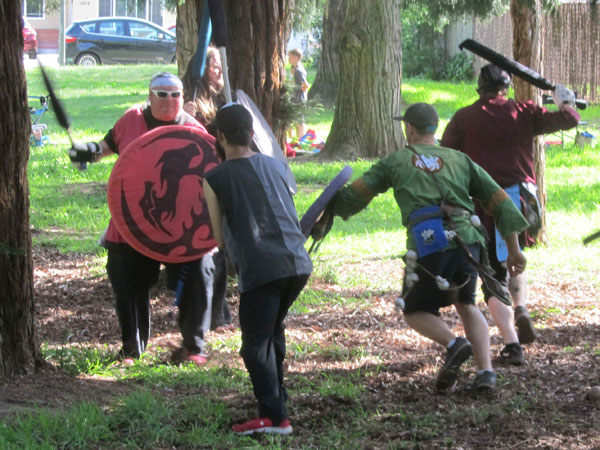 Hold the line
Chistiphor "SLOWPOKE" Kurtz stands his ground against 52 and Thkatla's attack.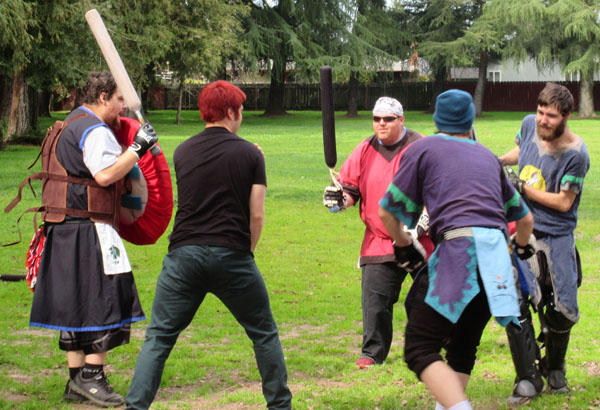 Never tell me the odds
Andrew "TOBI" Deckared and Chistiphor "SLOWPOKE" Kurtz attempt to even the odds.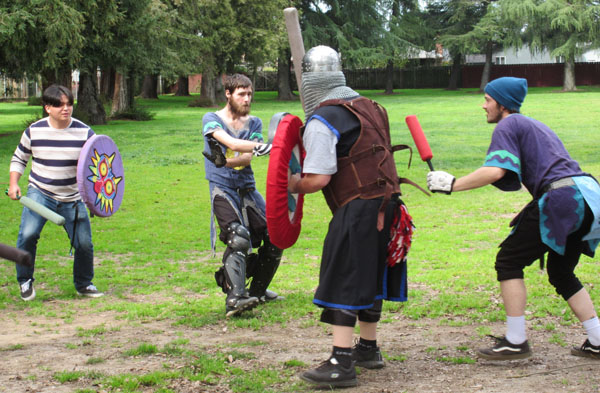 Two against Two
Andrew "TOBI" Deckared Elijah Lewis last line of defense.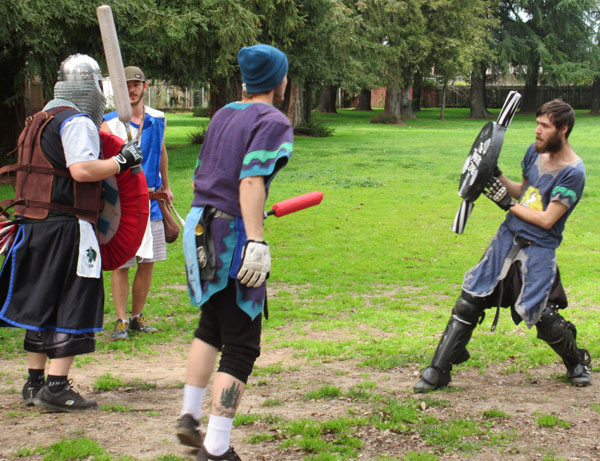 Outnumbered
TOBI (Right) Outnumbered.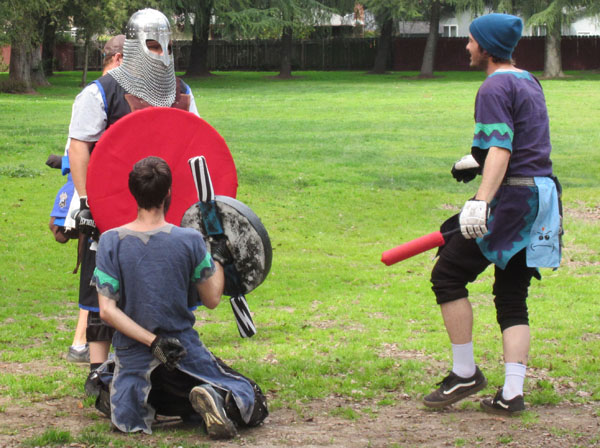 TOVA's
TOVA accepts TOBI surrender.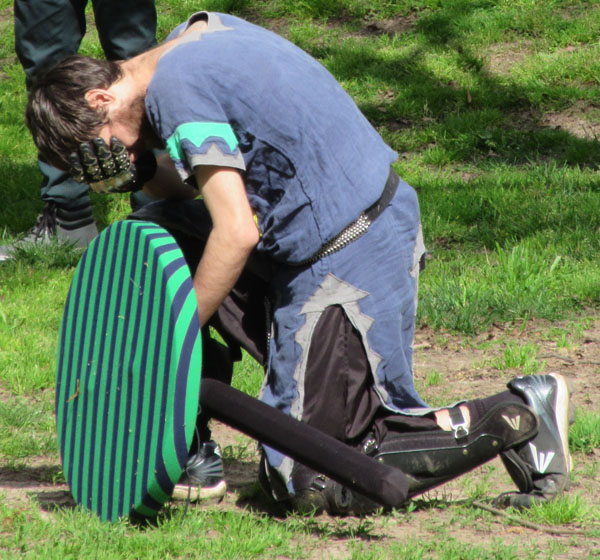 TOBI Defeat
Andrew "TOBI" Deckared defeated in Battle.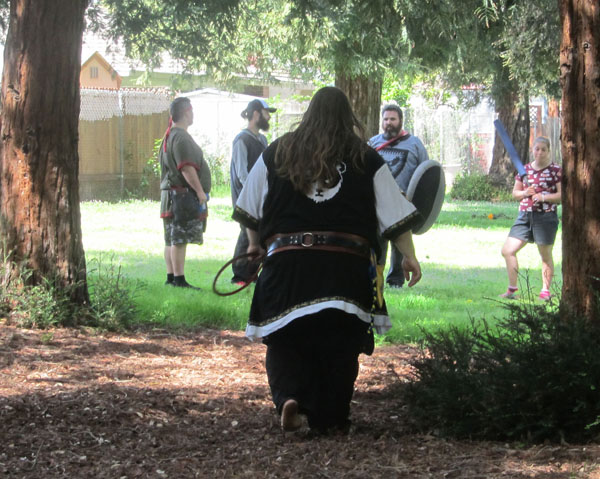 VICTORY
Bryan "Po" Kloberdanz leaving the battlefield in triumph.