Youth bowlers will always have time to spare in Stockton
By Angel Guerrero
Pacific Avenue Bowl has been an integral part of the Stockton community since 1958.
"We donate to several different charities, we have promotions with the Stockton Heat, the Stockton Ports," said youth program director David Hepperle. "Pacific Avenue Bowl is a huge part of the community. There's not much to do in Stockton, but you can bowl."
Through these past 57 years, Pacific Avenue Bowl or PAB for short, has established itself as one of the uppermost junior bowling programs in all of Northern California.
"We have about 100 junior bowlers here at Pacific Avenue Bowl which is considered a lot," said Hepperle. "Right now the average junior bowler in our program is probably at 14 or 15 so … five years from now it's going to be incredible and we're probably going to have one of the top programs in the country."
The number of junior bowlers in the area might come as a surprise to some, but it's clear that one major aspect in particular keeps everyone coming back.
"We're just one giant family," said junior bowler Johnathan Maragos. "It's basically a really tight knit community."
It's such a tight knit community in fact that Northern California All-Star Hailey Hepperle and brother Josh Hepperle don't have to look far for advice as their father, David Hepperle, is the coach of the program.
"It's really hard having your dad as a coach in anything," explained Hepperle. "It's gotten to the point where I'm like, 'Dad, back off. There's only so much you can teach me. You have to let me figure out on my own now.' I think he's respected that."
This strong sense of family atmosphere is furthered as more and more parents integrate themselves into the Pacific Avenue team.
"We have the best parents in all of sports," proclaimed Hepperle. "The parents buy their own jersey to match the kids so … you see 50 pink and black jerseys with Pacific Avenue Bowl on the front and that's just how we roll when we go out of town so the community aspect of it is wonderful. The parents buy into 100 percent, the kids buy into it 100 percent and they just need someone to lead them and keep them motivated and that's where I come into play."
Hepperle has led and helped coach numerous juniors that have went on to continue bowling in NCAA Division I programs such as Armando Godoy who competes for McKendree University in Illinois and Ciara Cleveland who competed briefly for the University of Central Missouri.
"I look at everyone as being coachable and what I look for is someone who wants to have fun because if they come in here with the right mindset and they want to have fun I know they'll be a good bowler because that's the first step and that's the hardest step." stated Hepperle.
Hepperle also points out that the current crop of juniors looks to be just as promising as Johnathan Maragos continues to post a solid 215 bowling average, Hailey Hepperle recently became one of the first women to qualify for Stockton Master's tournament, 16-year-old Patrick Maragos already has bowled two perfect games, 15-year-old Alex Aguirre has three perfect games under his belt, and 13-year-old Josh Hepperle averages an impressive 205.
On top of all these accomplishments, each and every one of these youth bowlers has acquired scholarship money to be used when they choose the college of their choice.
"The program at Pacific Avenue Bowl is very very solid and will be for the foreseeable future." said Hepperle.
There's no telling how well PAB will perform in later years, but one thing is certain, their futures are out of the gutter and into the lane of success.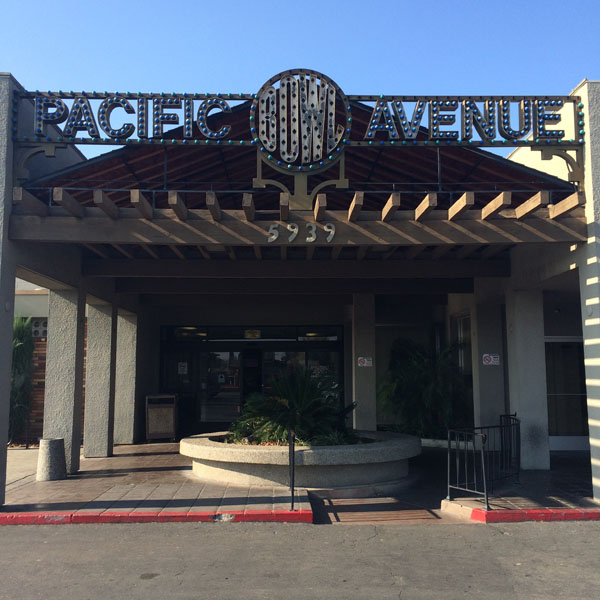 Pacific Avenue Bowl
The front entrance that greets all incoming bowlers at 5939 Pacific Ave, Stockton, CA.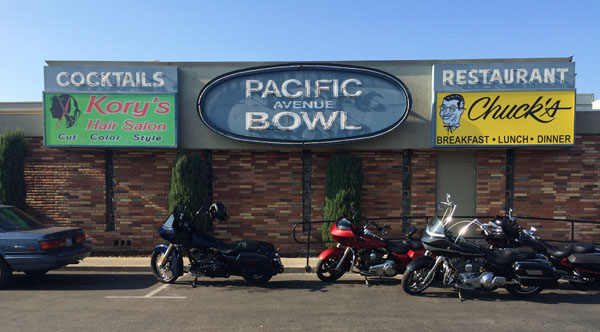 Pacific Avenue Bowl
Signs decorate the building of Pacific Bowl.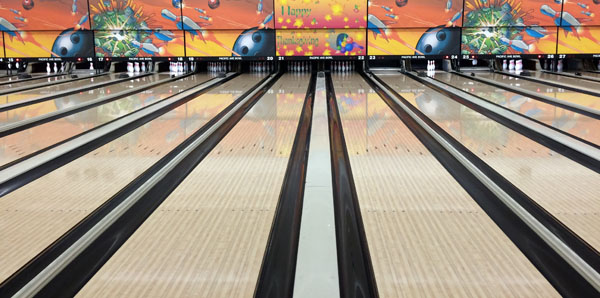 Pacific Avenue Bowl
The bowling alley lanes are prime for fun and improvement.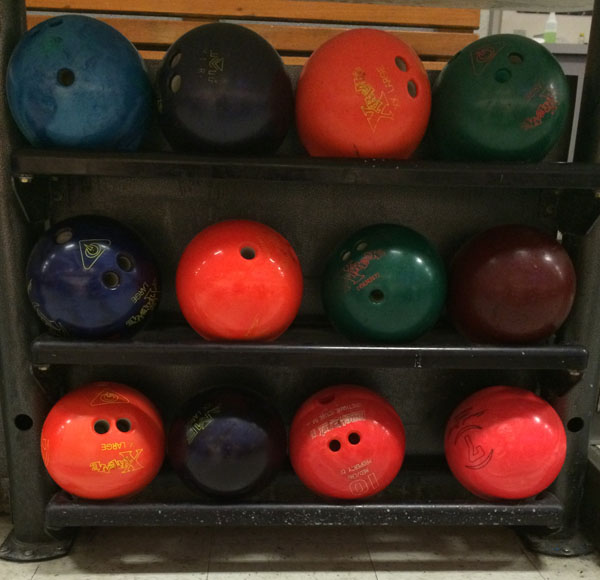 Pacific Avenue Bowl
Colorful bowling balls of all sizes are presented for all to use.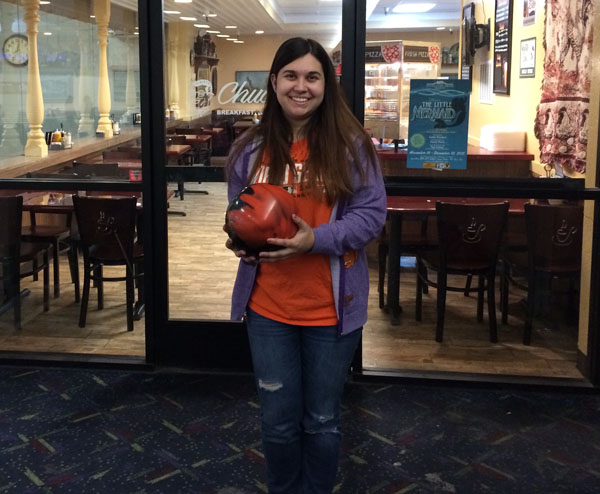 Pacific Youth Bowling
Northern California All-Star Hailey Hepperle poses with her signature bowling ball.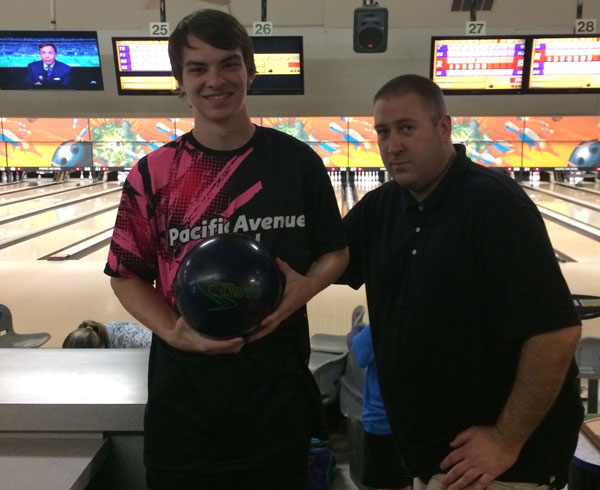 Pacific Youth Bowling
Northern California All-Star Johnathan Maragos with youth program director David Hepperle by his side.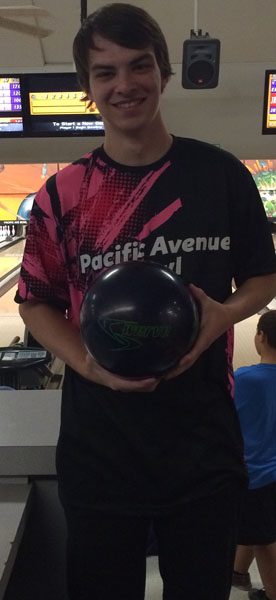 Pacific Youth Bowling
Johnathan Maragos takes a moment from practice to smile with his bowling ball of choice.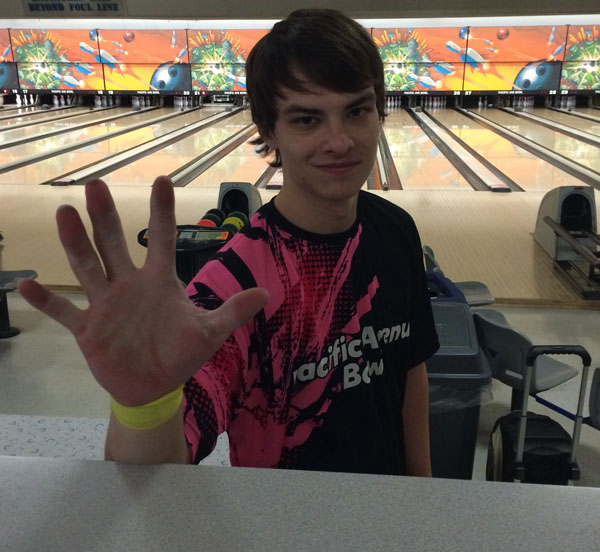 Pacific Youth Bowling
Johnathan Maragos shows the wrist tape that better protects his hand during practice.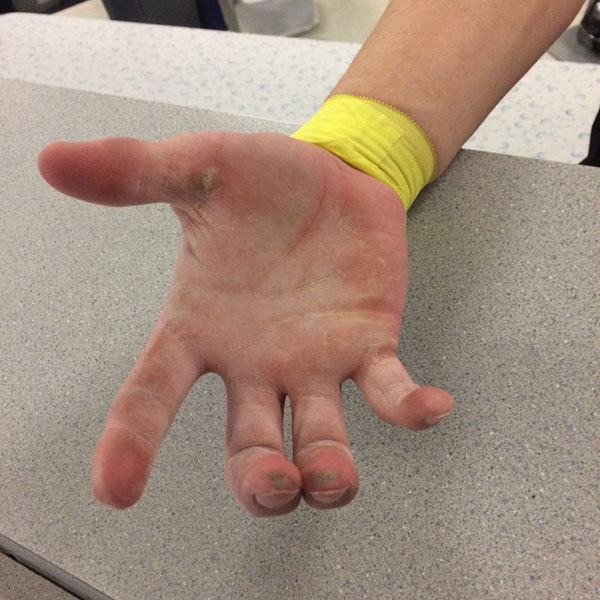 Pacific Youth Bowling
Johnathan Maragos points out that bowling does damage to the human body just like any other sport.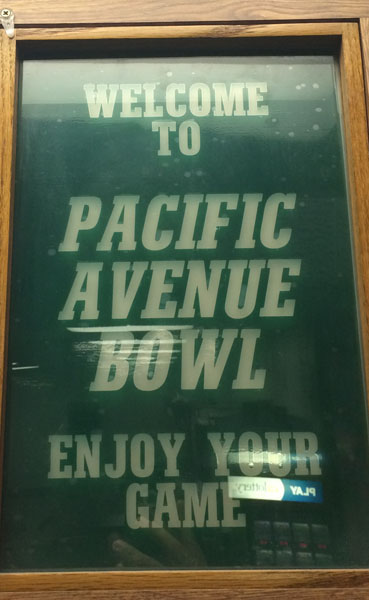 Pacific Avenue Bowl
Signs of positivity surround the bowling alley at every turn.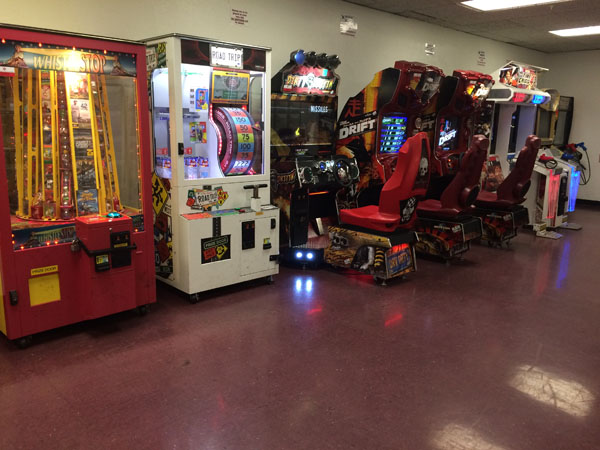 Pacific Avenue Bowl
Arcade machines remain empty throughout the day as youth bowlers hone in on improving their skills.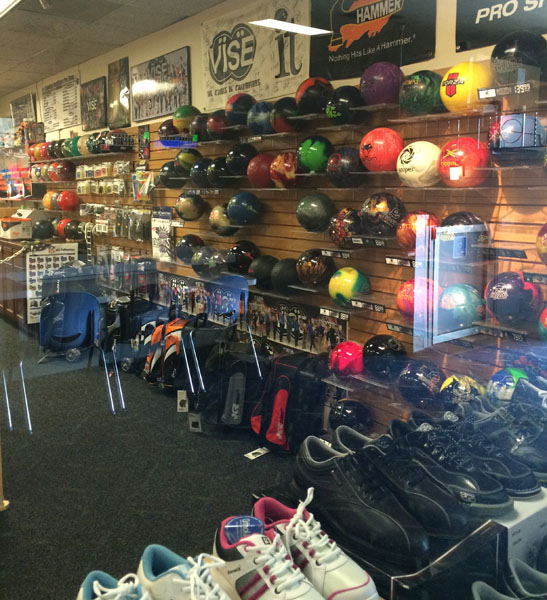 Pacific Avenue Bowl
The pro shop is filled with various bowling essentials for all to buy.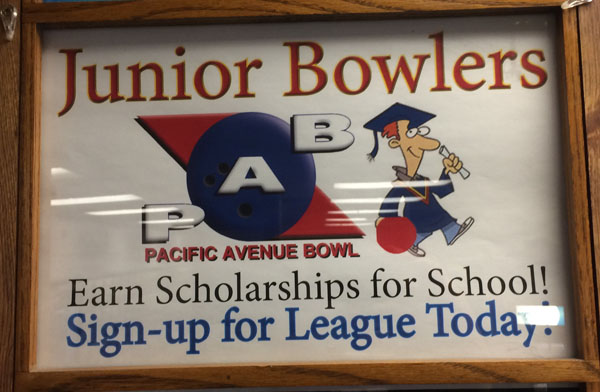 Pacific Youth Bowling
Posters inform children and parents of the benefits that can present themselves with bowling.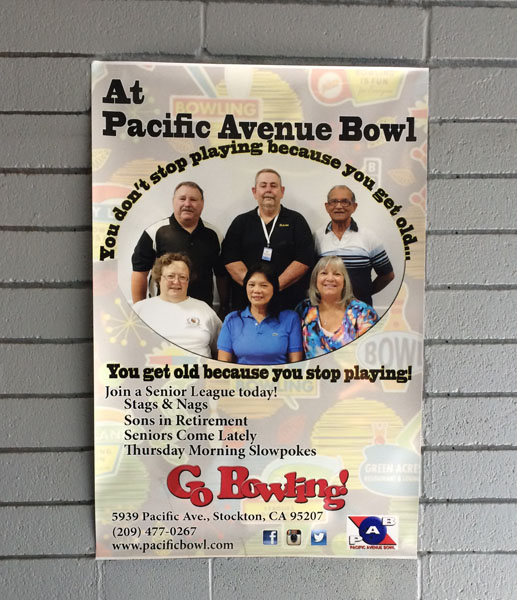 Pacific Avenue Bowl
Signs point out that bowling is for people of all ages.
Pacific Avenue Bowl
Pacific bowling high scores of men, women, youth, and seniors are presented for all to see near the entrance of the building.
Johnathan Maragos

Johnathan opens up about his experiences as a competitive bowler and his passion for the sport.


Hailey Hepperle

Hailey talks about her experiences as a competitive youth bowler and her desire for success in the sport.


David Hepperle

Pacific Avenue Bowl youth program director David Hepperle speaks on the history of the program.