There's never a shortage of animals in need, but also no shortage of those ready to help
By Ygraine Montgomery
Magnum is one of the lucky ones.
The six-week old German Shepherd puppy was found wandering in a Lodi vineyard, freezing and alone.
He was brought to PALS, a non-profit no-kill Lodi animal rescue organization that supports the always-brimming Lodi Animal Shelter.
"[In 2004] a group of volunteers … at the shelter wanted to be able to do more for the shelter animals." said Stephen Curr, the manager at PALS.
Those volunteers formed PALS – People Assisting Lodi Shelter – next door to the Lodi Animal Shelter.
PALS provides a safe haven for dogs and cats until they find their forever home – no matter how long it takes.
There's never a shortage of animals needing urgent help.
In 2018 the Stockton Animal Services Center euthanized 1500 animals out of the 10,000 they took in.  
There are eight more government-run animal shelters in the 209 area code, all dealing with the same issues of limited funding and space.
The Humane Society of the United States recommends adopting animals 'to relieve the overburdened shelters and to make room for other animals who need the space'.
Some of these animals have been abused, abandoned or neglected; all of them are helpless and need a second chance.
For those that are simply lost, reunification is always top priority.
"The very first thing that a shelter will do when an animal is brought to them as a lost or stray dog or cat is they scan for microchips," said Curr. "So that's a really quick way to … have [your animal] returned to you, and it's really low cost … and it's such an easy thing to do."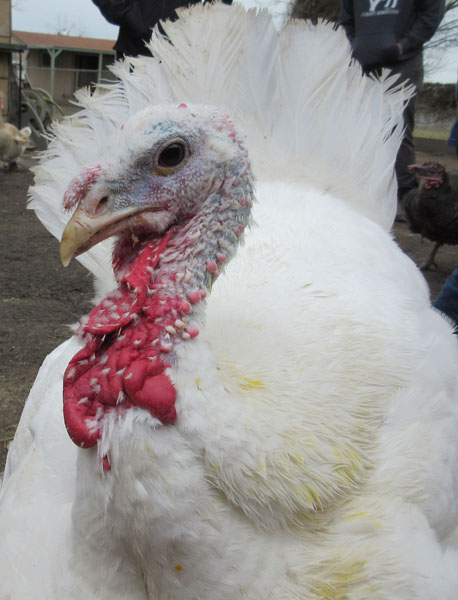 Fun Fact #2:
Turkeys are social animals who love attention. Some are known to be quite flirty.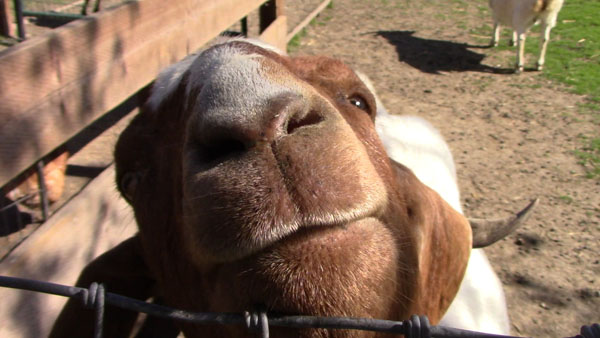 The nose knows..
A friendly goat making friends at Harvest Home Animal Sanctuary.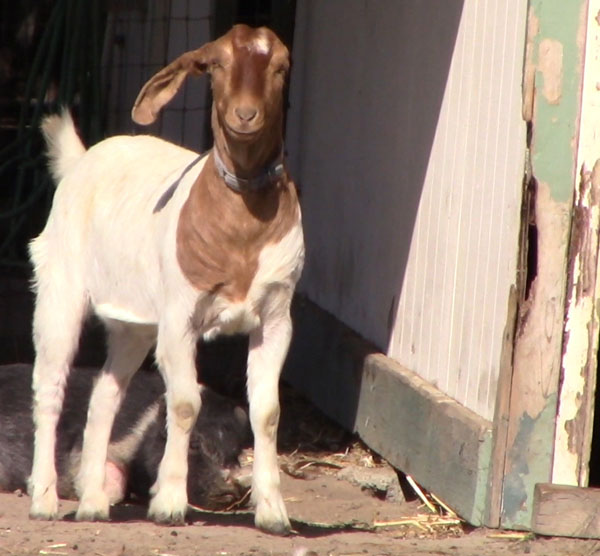 Greetings, human...
One-eared Donovan the Goat greets us from the barn at Harvest Home.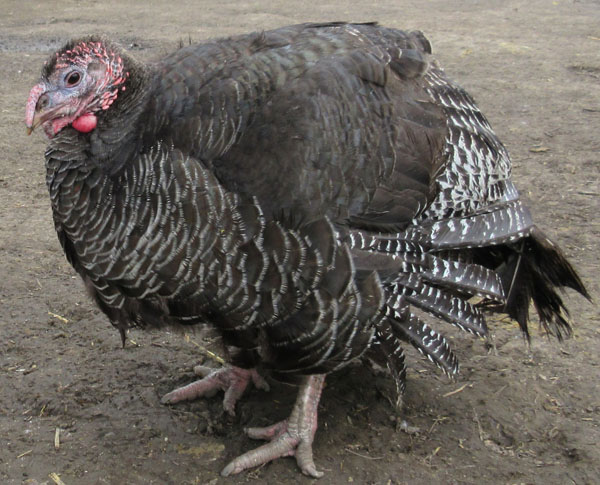 Fun Fact:
Turkeys aren't 'dumb'...they're curious, inquisitive and love to play...they'll remember your face and come out to greet you.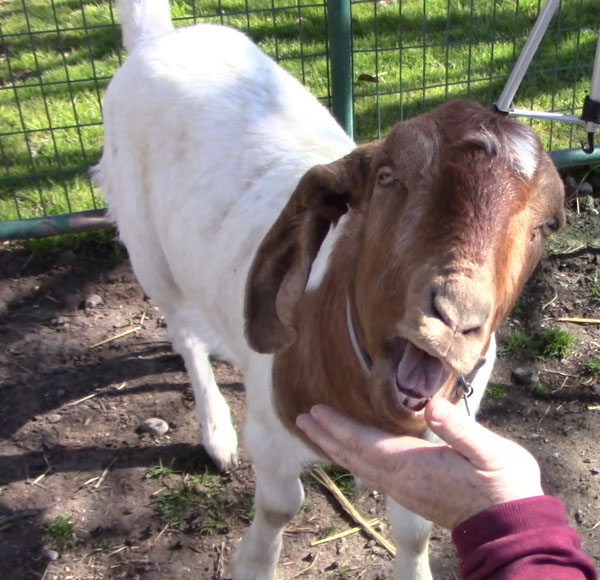 ...And while we're on the subject...
Goats are intelligent, inquisitive, and affectionate.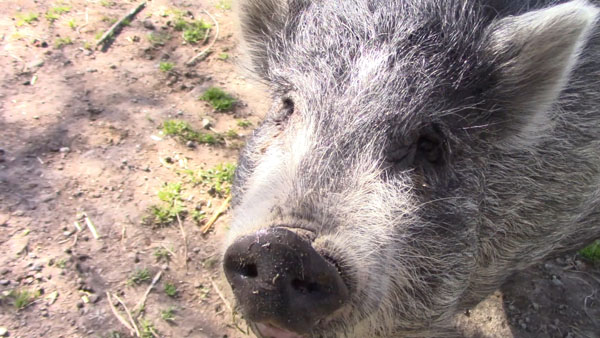 Greetings and Salutations....
Pigs are extraordinarily intelligent and insightful animals.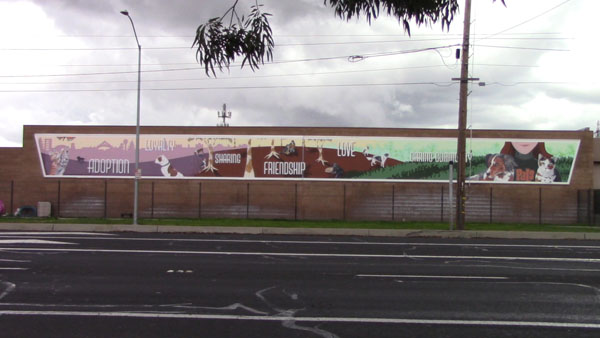 Welcome...
Mural outside PALS Lodi.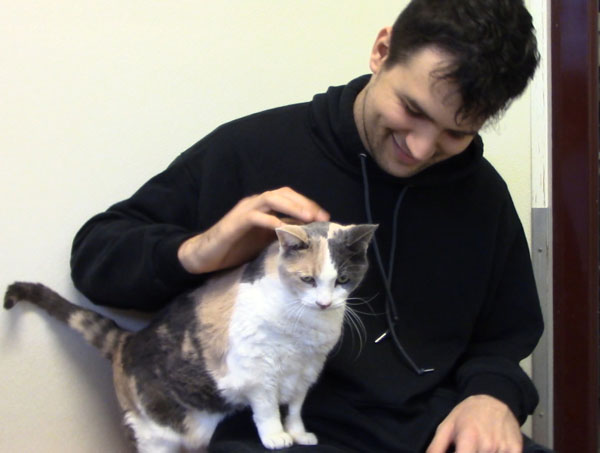 Come say Hi...
One of the friendliest cats waiting for a forever home at PALS Lodi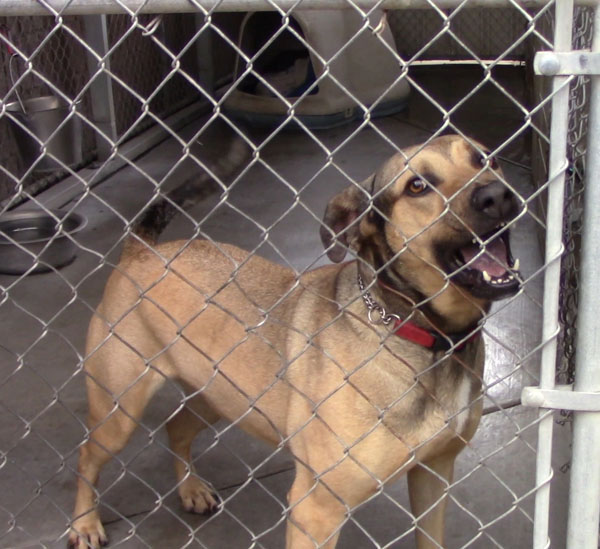 The excitement is contagious....
A happy pup waiting for a forever home at PALS Lodi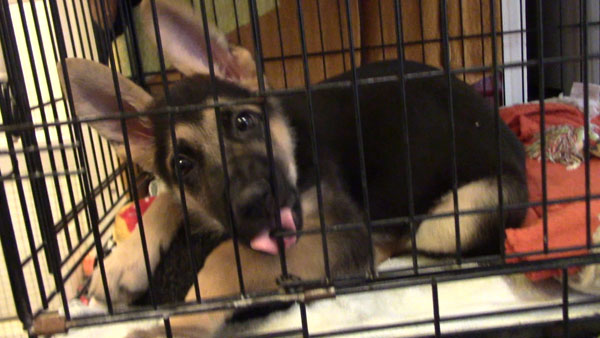 Magnum
...was a 6-week-old puppy rescued from a freezing field in Lodi. He's at PALS awaiting his forever home.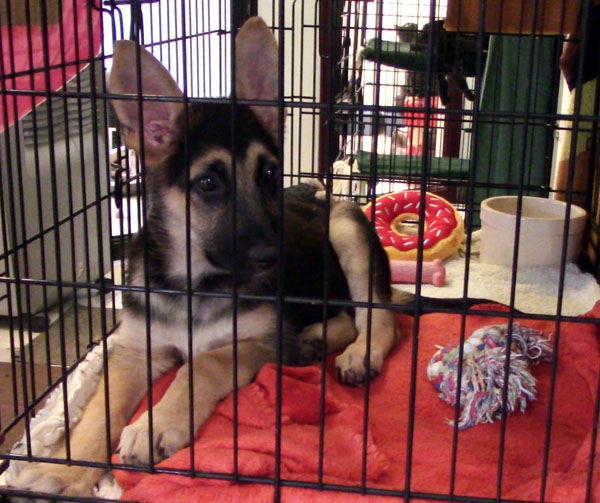 Cats, dogs aren't the only animals in need locally
Harvest Home Animal Sanctuary in Stockton has opened its barn doors to a wide variety of animals in the Central Valley for the last 15 years. Harvest Home provides an idyllic rescue-and-rehabilitation refuge for 13 different species of animals, from rabbits and birds to goats and pigs.
Some animals arrive from traumatic experiences, such as surviving a fall from a slaughterhouse truck on Highway 99; others have escaped life-long horrors of a factory farm.
Christine Morissey, one of the founders of Harvest Home, said when the animals arrive at the sanctuary "[they've already] gone through so much trauma … for them it's literally like hitting the goat lottery or the chicken lottery."
Many of Harvest Homes animals were originally destined for our dinner plates.
"We want people to see animals like a goat, or a chicken or a duck or a rabbit in the same light that they see dogs and cats," said Morissey. "Across the United States, people love animals. It's truly a bipartisan issue…that is something we can celebrate together … you can come to a place like Harvest Home and see these animals … their individual intelligence, their unique personalities, all their quirks … and see them just in the same way we see the dogs and cats that we share our homes with."
Many people have a profound desire to help more animals in need, but worry they're unable to adopt an animal, or donate money to rescue organizations.  
"Our circle of compassion can continually grow," said Morissey. "If we want to help animals we can do that in so many different ways – whether that's adopting an animal at a local animal shelter, or volunteering at a local non-profit like ours, or simply making food choices that are compassionate for animals…our individual choices every single day can have a powerful impact on the lives of animals."