By Lacee Ross
Stockton's unsheltered homeless population is steadily rising and unemployment in San Joaquin County is also increasing.
It doesn't matter so much how or why individuals end up in need, what is important is what can be done to help, and that by helping, we can make our communities safer for ourselves and our children.
One place where there is help is at The Good Samaritan Training Center and Second Chance Thrift, located at 1331 E. Fremont Street in Stockton.
The Thrift store is open Monday through Saturday, 9 a.m. through 6 p.m. Food distribution hours are Mondays, Wednesdays and Fridays from 9 a.m. until 12:00 p.m.
The building was bought by members of the Christian Life Center Church, specifically in this low income area in order to reach the public, provide free food three times a week and to encourage the community to believe in God.
The violent crime rate in Stockton is one of the highest in the nation. Much of this criminal activity is motivated by financial illiteracy and desperation. Good Samaritan workers understand that without food and clothing it is impossible to survive, let alone begin to address day-to-day obligations.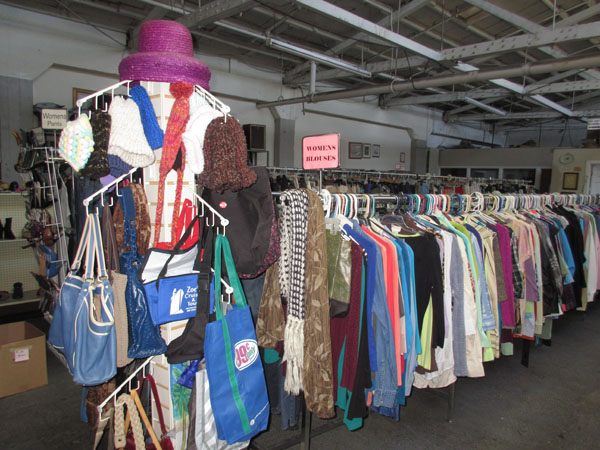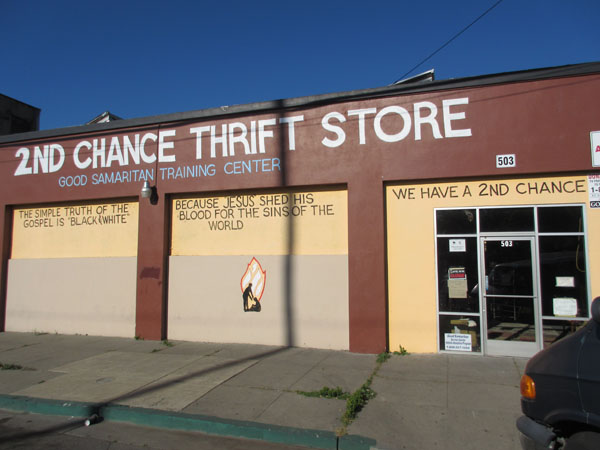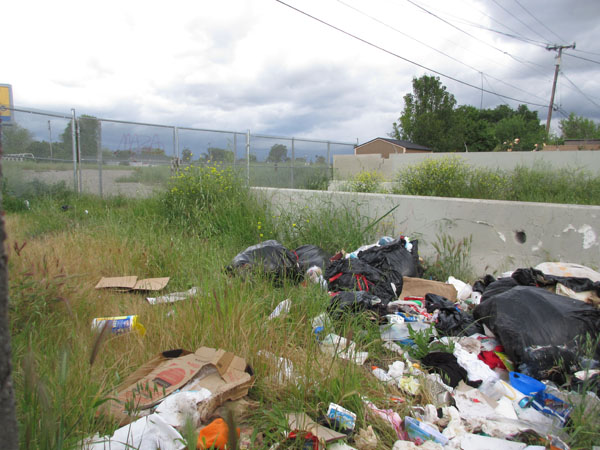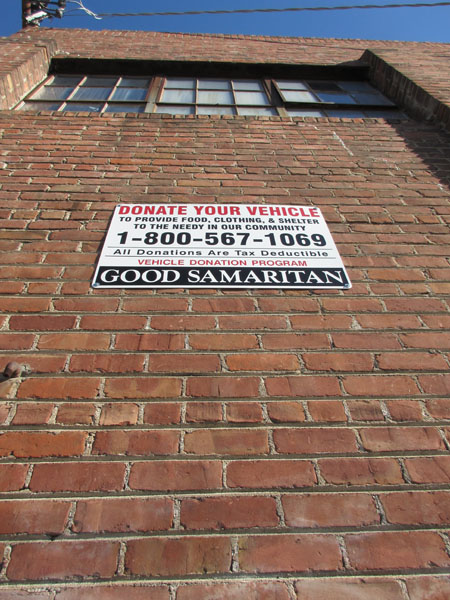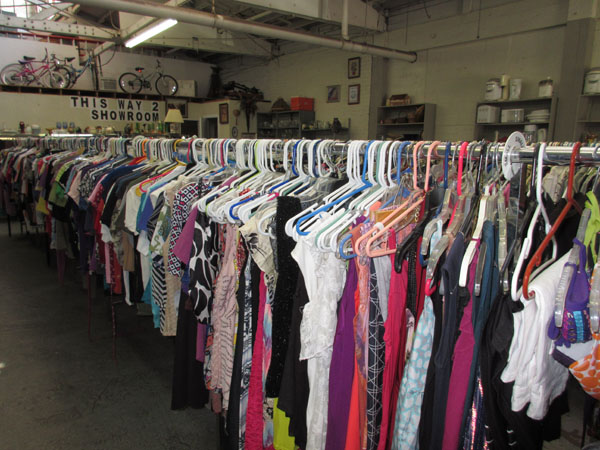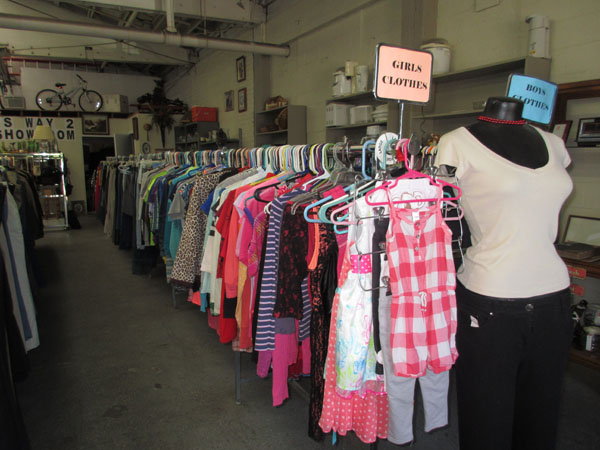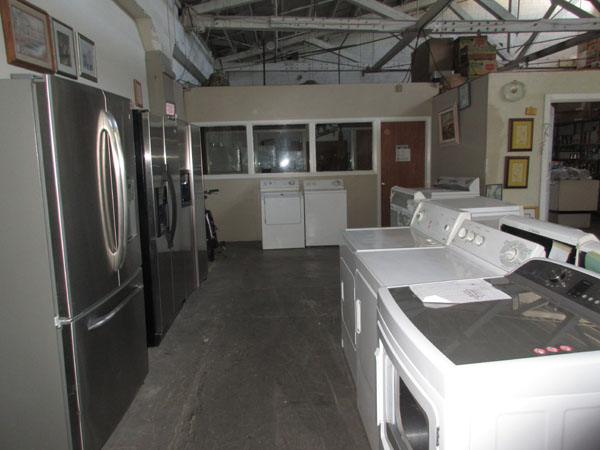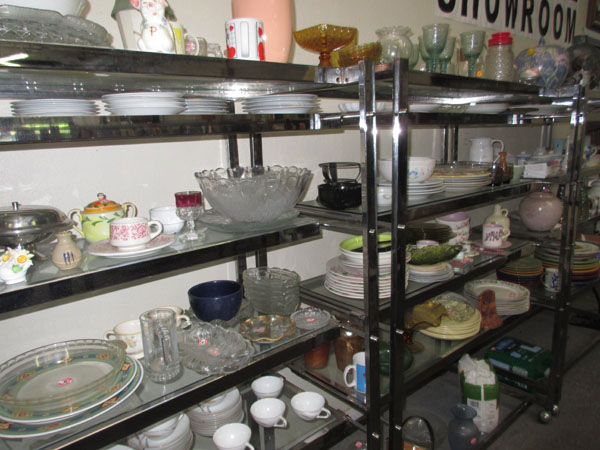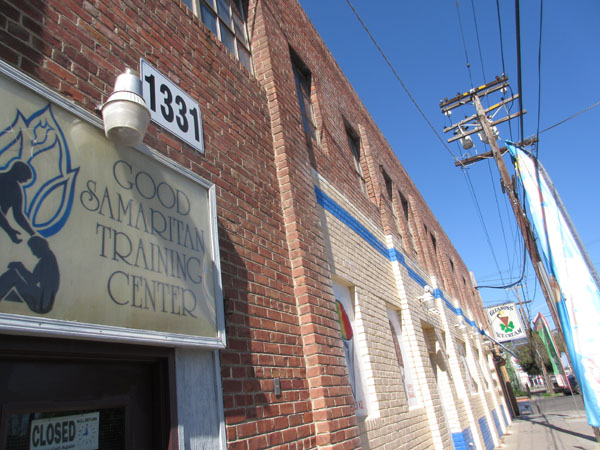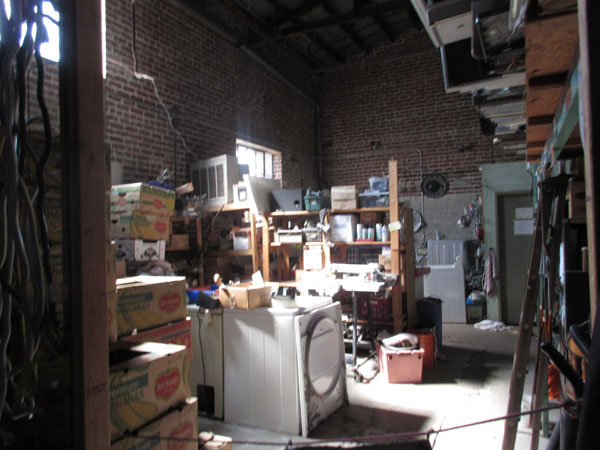 The goal of The Good Samaritan is to provide help in a community that needs it.
Organizers also plan to build a 10 bedroom, faith based, recovery home for men on the second floor that should be completed and excepting residents in the near future.
Associate Director Michael Thomas and his compassionate staff are available to negotiate solutions in order to aid families and individuals who require circumstantial consideration.
Proceeds from the thrift store are redistributed back into the community by purchasing the food that is given away, maintaining business operations, helping homeless, elder care, and more. The Good Samaritan also supports various community events like "March For Hunger" "Giving Thanks For Thanksgiving" and the "Operation Dream Keeper" annual Christmas gift giving celebration serving hundreds of local children.
Second Chance Thrift features an inventory including new and gently used clothing. Ladies summer wear is on sale now, shoppers can find designer jeans and stylish dresses at affordable prices as well as a giant selection of children's attire. Men's work, recreational, and formal wear are always available at low costs. There is an outfit for any occasion year round- swim wear that is like new or in good condition for kids and adults and all sorts of accessories to complement your wardrobe.
Anyone can do they're part to support these efforts by shopping at the Second Chance Thrift. Bargain hunters will be impressed by the quality and selection available at Second Chance Thrift. Buying items from second hand stores is a economical and ecologically conscious decision.
The Second Chance Thrift occupies a very large space with multiple showrooms full of constantly changing selections.
Programs and events The Good Samaritan is involved with are also advertised on the radio at 90.1 KYCC F.M. And most of the people working at the food bank and the thrift store are affiliated with Christian Life Center.
In addition to clothing, the store also carries toys, books, home furnishings, kitchenware, antiques, appliances, electronics, sports and recreational equipment, bicycles, helmets and much more. Pickups and deliveries on large or heavy merchandise is available for your convenience.
All donations are greatly appreciated and tax deductible.
Anything you may want to get rid of that may be of use to someone else, even unwanted vehicles or appliances can serve as significant contributions for people in need. Cash and credit card donations are also accepted and put to good use.
Weather you are in need of assistance or feel compelled to help, the Good Samaritan Training Center and Second Chance Thrift is an excellent place to start.
Visitors can stop by during business hours at the Fremont Street location or contact the office at (209) 469-7098 or goodsamaritantrainingcenter.org for more information.